Suicide
Nationally suicide ranked 10th among all leading causes of death in 2019 and also ranked 10th for Asian/Pacific Islanders. For American Indian/Alaska Natives it ranked eighth, for whites it ranked ninth, and for Blacks it ranked 15th.

Looking at youth and young adults, however, in 2019 suicide ranked as the leading cause of death for Asian/Pacific Islanders ages 15 to 24. Suicide ranked as the second leading cause of death for American Indian/Alaska Natives and whites, and third for Blacks in this age group.

During the period 1999 to 2019, 24 percent of all Asian/Pacific Islanders who took their own lives did so with a firearm.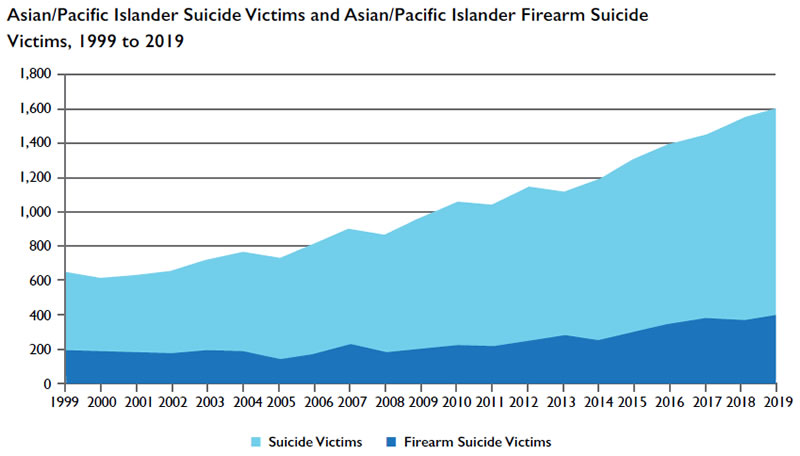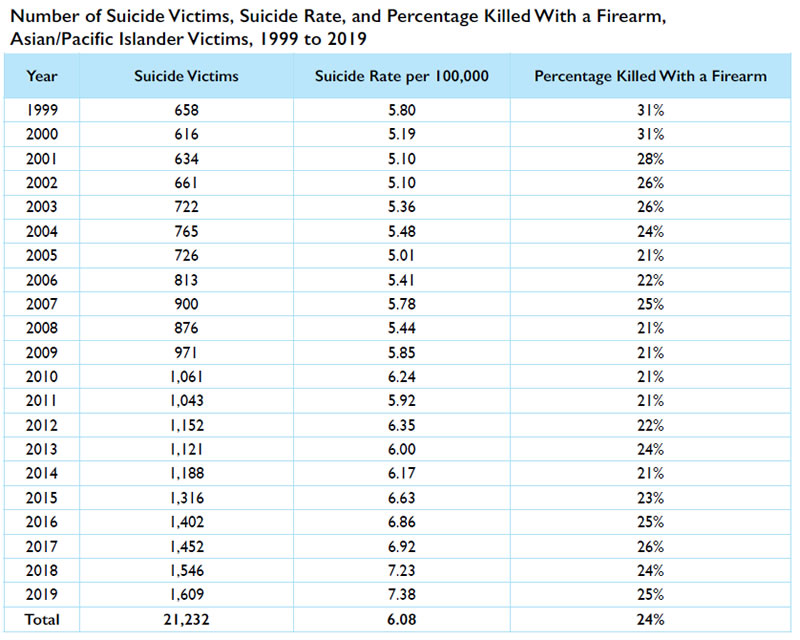 For all races, victims of firearm suicide are overwhelmingly male. In 2019, 87 percent of Asian/Pacific Islander victims of firearm suicide were male. Eighty-nine percent of Black firearm suicide victims were male, as were 85 percent of American Indian/Alaska Native victims, and 86 percent of white victims.

---
Back to Table of Contents
Next – Criminal Justice Data
---