On May 24, 2022, an 18-year-old shooter armed with a Daniel Defense semiautomatic assault rifle and at least seven 30-round ammunition magazines killed 19 children and two adults at Robb Elementary School in Uvalde, Texas.
Located in Black Creek, Georgia at 101 Warfighter Way, Daniel Defense manufactures AR-15-type assault rifles and assault pistols as well as bolt-action rifles. According to its website, "At Daniel Defense, we celebrate the liberty of our country, the enthusiasm of our customers and employees, and the quality and accuracy of our products." Since February 2021, Daniel Defense CEO Marty Daniel has served on the Board of Governors of the National Shooting Sports Foundation (NSSF), the gun industry trade association located in Newtown, Connecticut.

Daniel Defense is a financial supporter of the National Rifle Association (NRA).
In a 2020, the National Rifle Association announced Daniel Defense as the "exclusive 2020 Guardian Level Corporate Sponsor" of the organization's Friends of NRA fundraising program. In a press release announcing the gun company's financial support, Daniels' wife Cindy, who serves as executive vice president of the company, explained, "In addition to renewing Daniel Defense as the National Corporate Sponsor for '20, I also started my own chapter locally called Coastal Georgia Friends of NRA. We're surrounded by like-minded people, who genuinely share the same passion for the shooting sports, for our country, and the Second Amendment. It's way more than just a financial investment; we invest time with our children, enjoying all that the shooting sports has to offer, and most importantly, preparing the next generation of responsible gun owners. I encourage everyone to find ways to get involved on some level to ensure our children and grandchildren have the same access to shooting sports and the great outdoors."

One day after the Uvalde mass shooting of schoolchildren, the NRA sent out an email promoting its "Banned Guns Giveaway" raffle where one of the prizes is the model of Daniel Defense assault rifle used in the attack.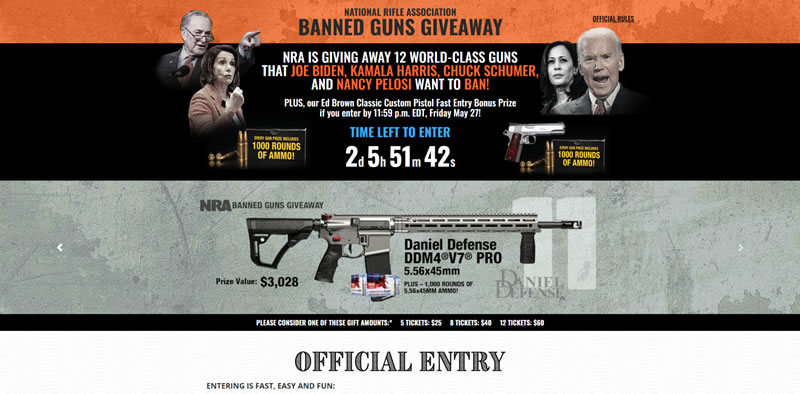 Since 2005, Daniel Defense has produced nearly 264,000 rifles.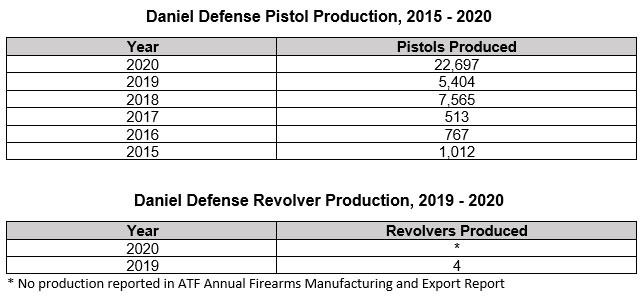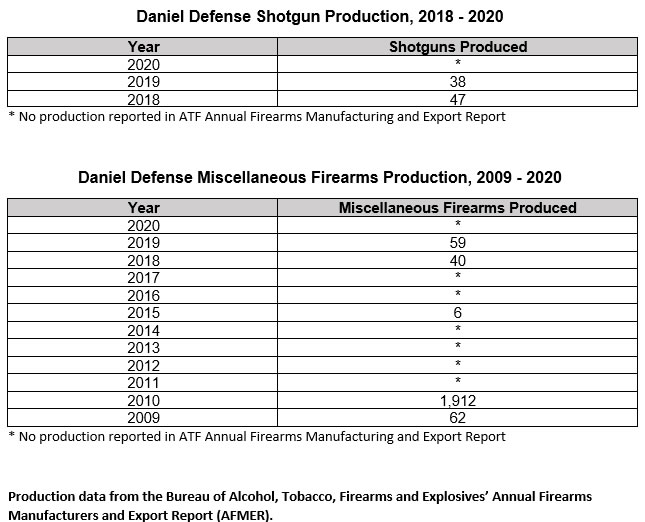 Daniel Defense assault rifles are known to have been used in at least two prior mass shootings.
A Daniel Defense DDM4 was recovered at the crime scene in Lakeland, Florida where a man is accused of killing four members of a family including a three-month-old baby on September 5, 2021.
Four Daniel Defense assault rifles were recovered at the Route 91 Harvest Festival shooting in Las Vegas on October 1, 2017. The final Las Vegas Metropolitan Police Department Criminal Investigative Report states that one Daniel Defense DDM4V11 assault rifle equipped with a bump stock fired 100 rounds of ammunition during the shooting. A Daniel Defense M4A1 equipped with a bump stock and 100-round magazine fired 95 rounds (sample page from LVMPD report below).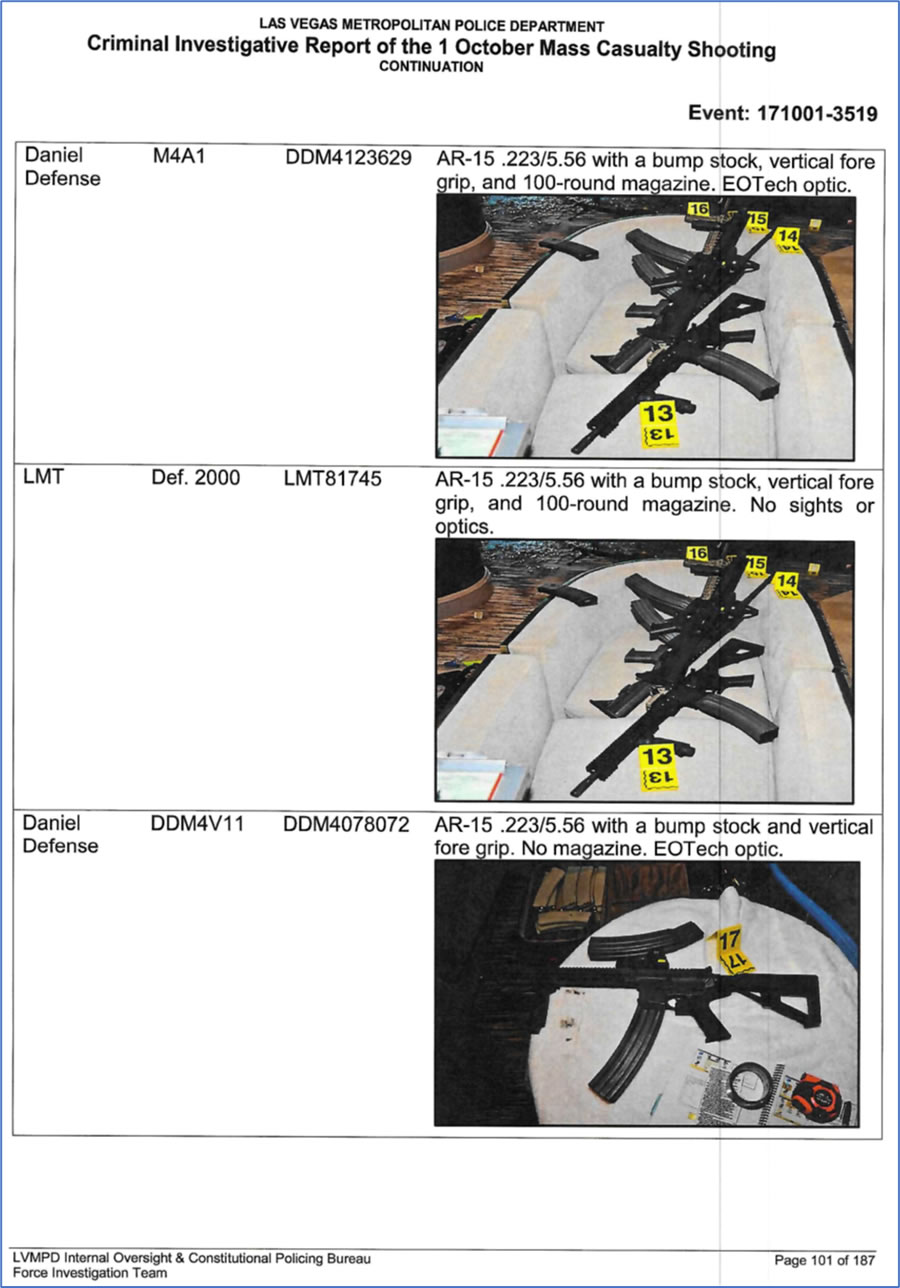 In its advertising Daniel Defense touts the military pedigree of its assault weapons.
A 2022 ad for its RIII assault rifle states that the gun has "hardcore design" and the "[s]ame robust design as our RIS II, built for U.S. Special Operations Command (SOCOM)…."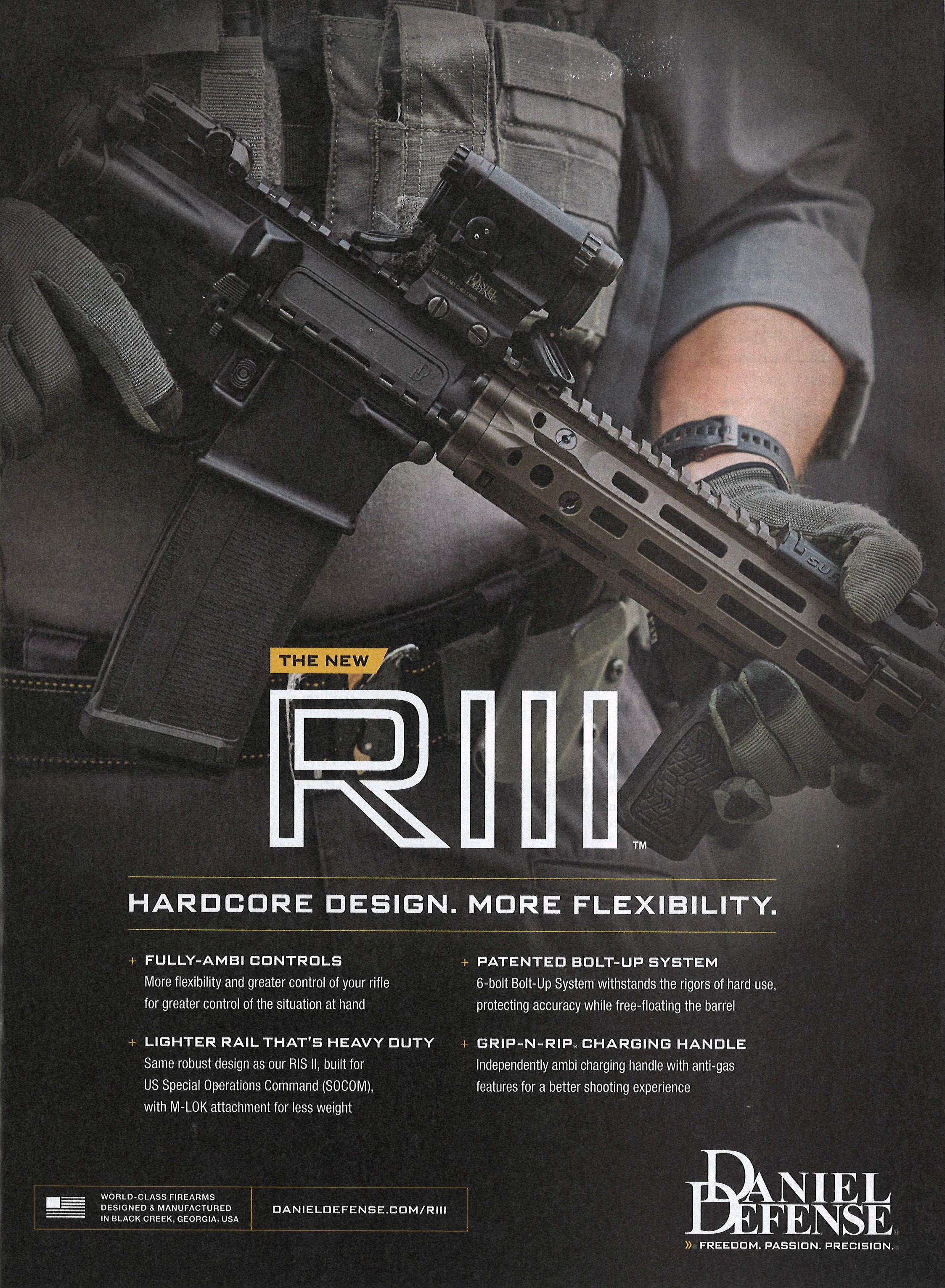 Under the headline "Use What They Use," a 2021 ad states, "Whether you are patrolling a foreign land, the city streets, or your own home, your rifle can't let you down. Daniel Defense makes the world's best AR15-style rifles. Visit our website to find the perfect model for your needs."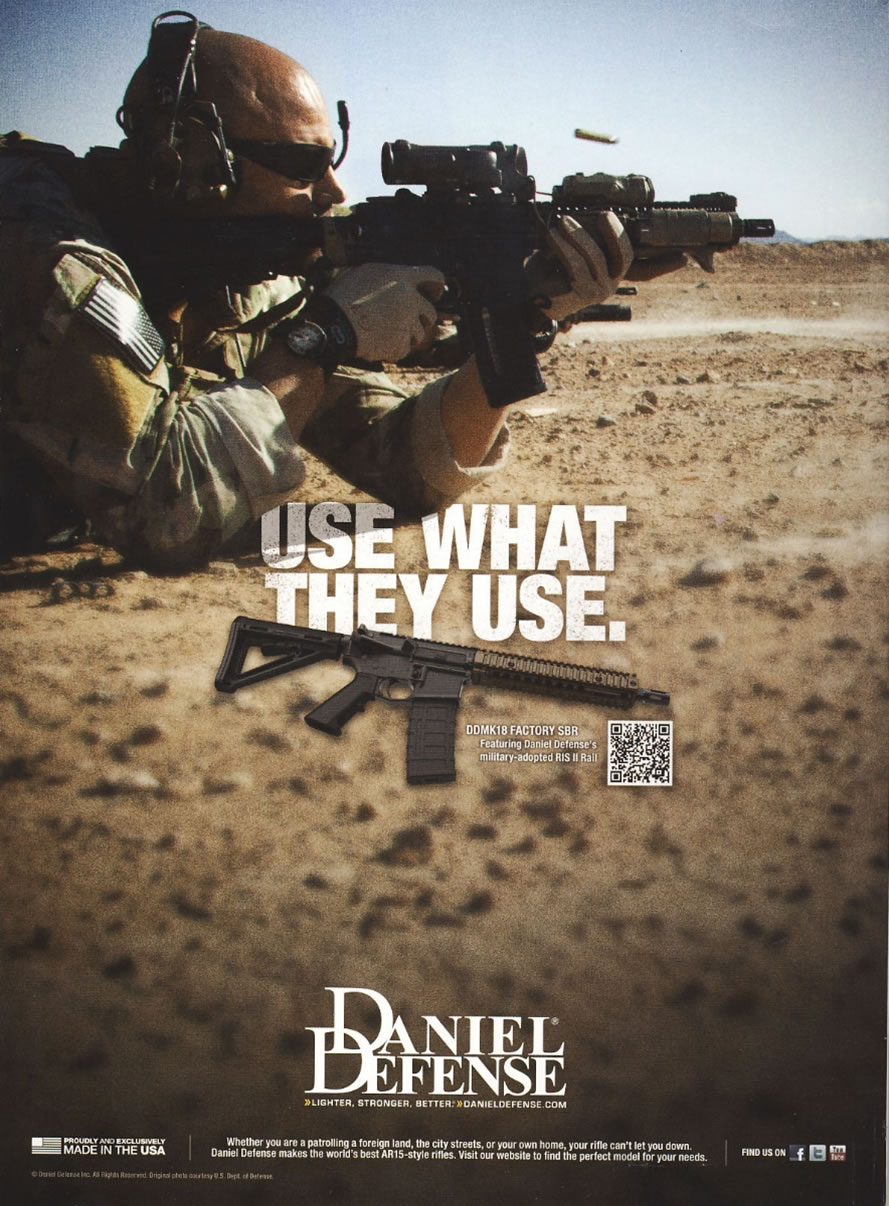 The firepower of Daniel Defense's militarized firearms are promoted in its 2020 catalog. Under the headline "'Bad' Things Come in Small Packages Too," the text for its DDM4 AR-15-style pistol states, "Packing a punch doesn't mean being big. Our line of innovative pistols may be compact, but these bad boys are large and in charge when deployed. Built with the same legendary quality as their longer, larger kin, they get the job done with their accuracy, reliability, and no compromise durability."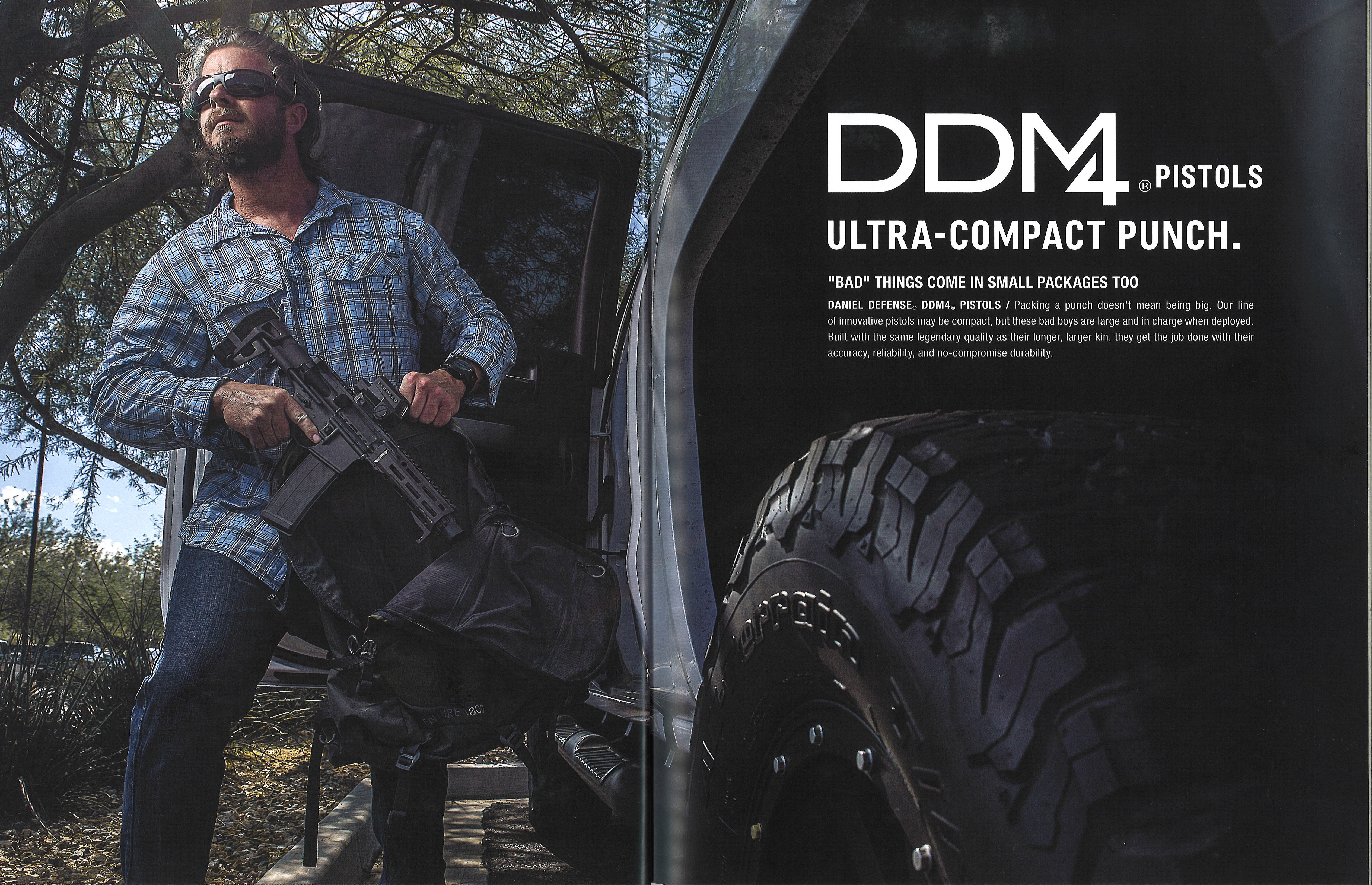 In the 2020 catalog, the text for the DDM4 states, "Whatever your mission, there's a Daniel Defense rifle that'll get the job done and raise your expectations of what a rifle should, and can, be. Built by the best, for the best, to be the best."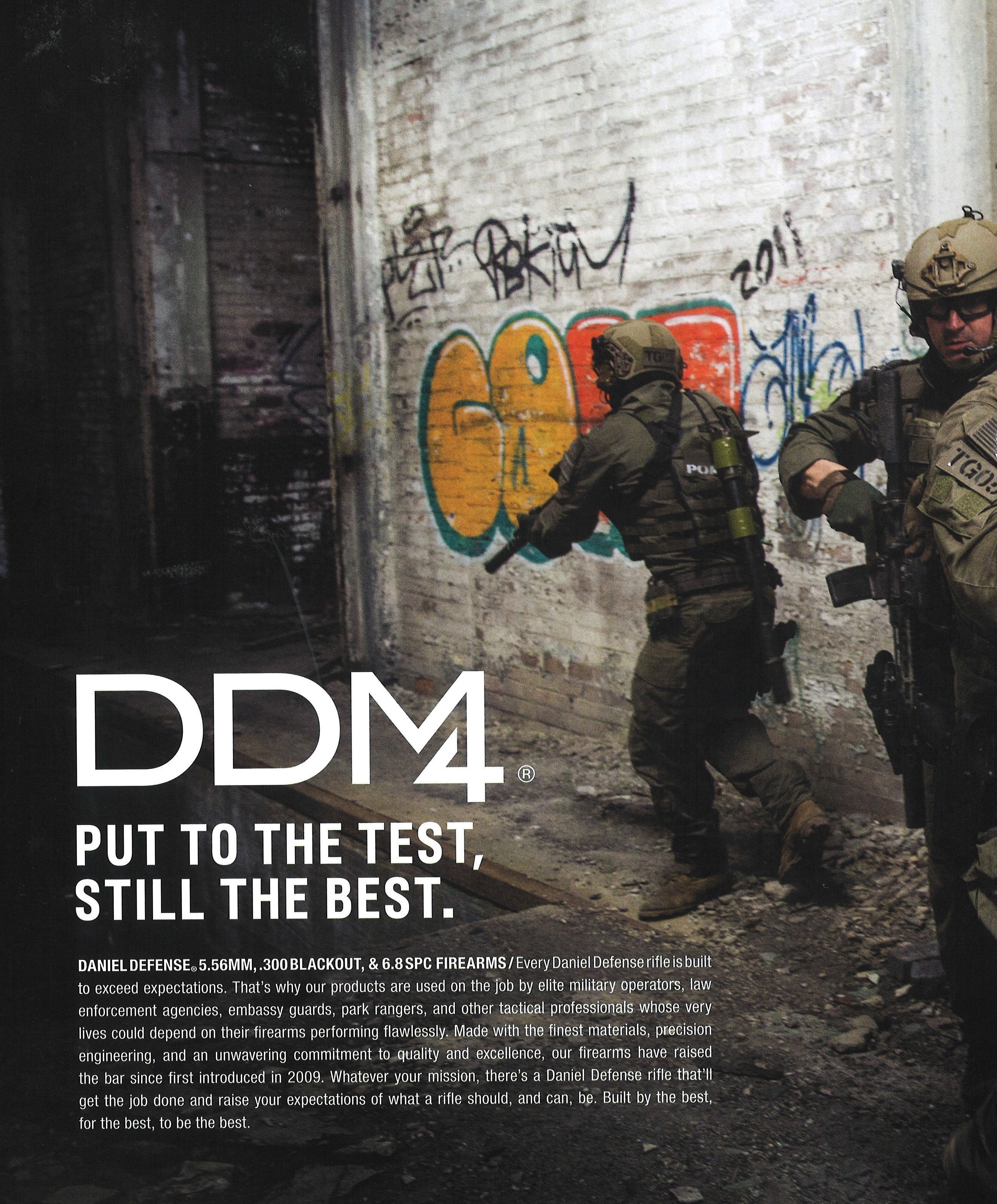 Daniel Defense was scheduled to have a booth at the show of new guns that is the centerpiece of the National Rifle Association's annual meeting being held this Memorial Day weekend (May 27 through May 29) in Houston, Texas as shown on a floorplan on the NRA's website. The day after the Uvalde shooting, Daniel Defense's booth was replaced with an NRA booth.
NRA Annual Meeting Gun Show Floor Plan with Daniel Defense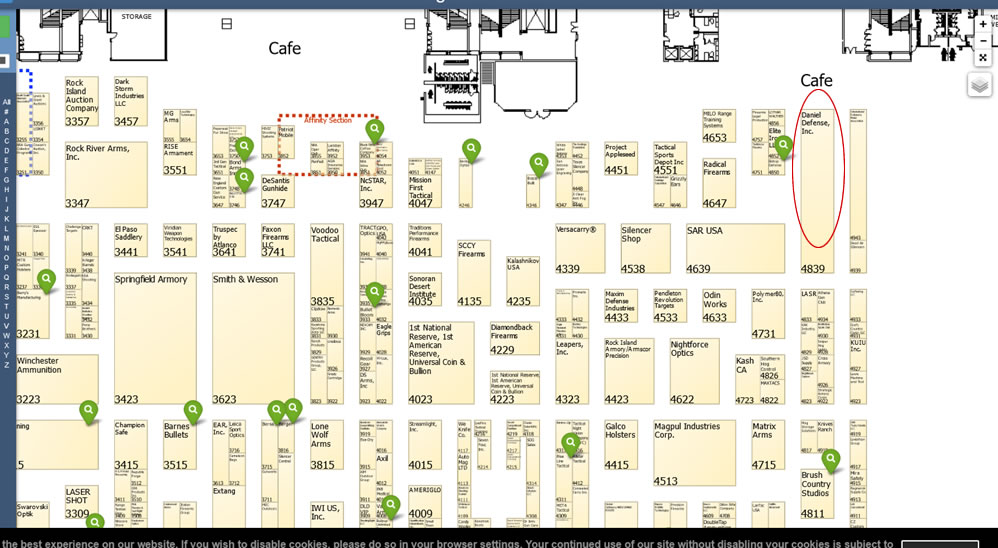 NRA Annual Meeting Gun Show Floor Plan with NRA replacing Daniel Defense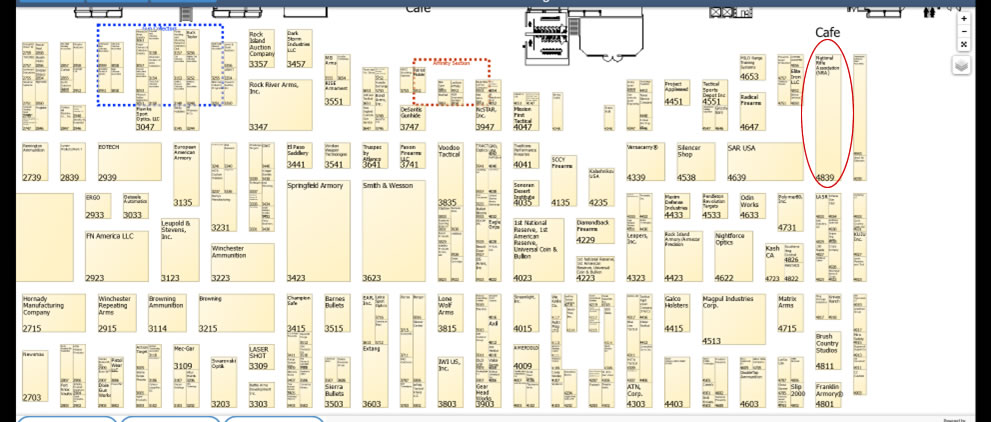 Daniel Defense sponsored NRA marketing programs, including a sexist video equating a woman with a Daniel Defense assault rifle.
Daniel Defense was also one of the sponsors of the National Rifle Association's now-defunct marketing program NRA Freestyle, "where adventure, style and culture collide." Just days after a 2014 mass shooting in Isla Vista, California where the shooter acted on his hatred of women, the NRA released the latest installment of its "NOIR" web series, featuring pro-gun personality Colion Noir. The blatantly sexist and truly disturbing video in the end equates a woman with a Daniel Defense assault rifle.